RIMOWA: Handmade Meets High Tech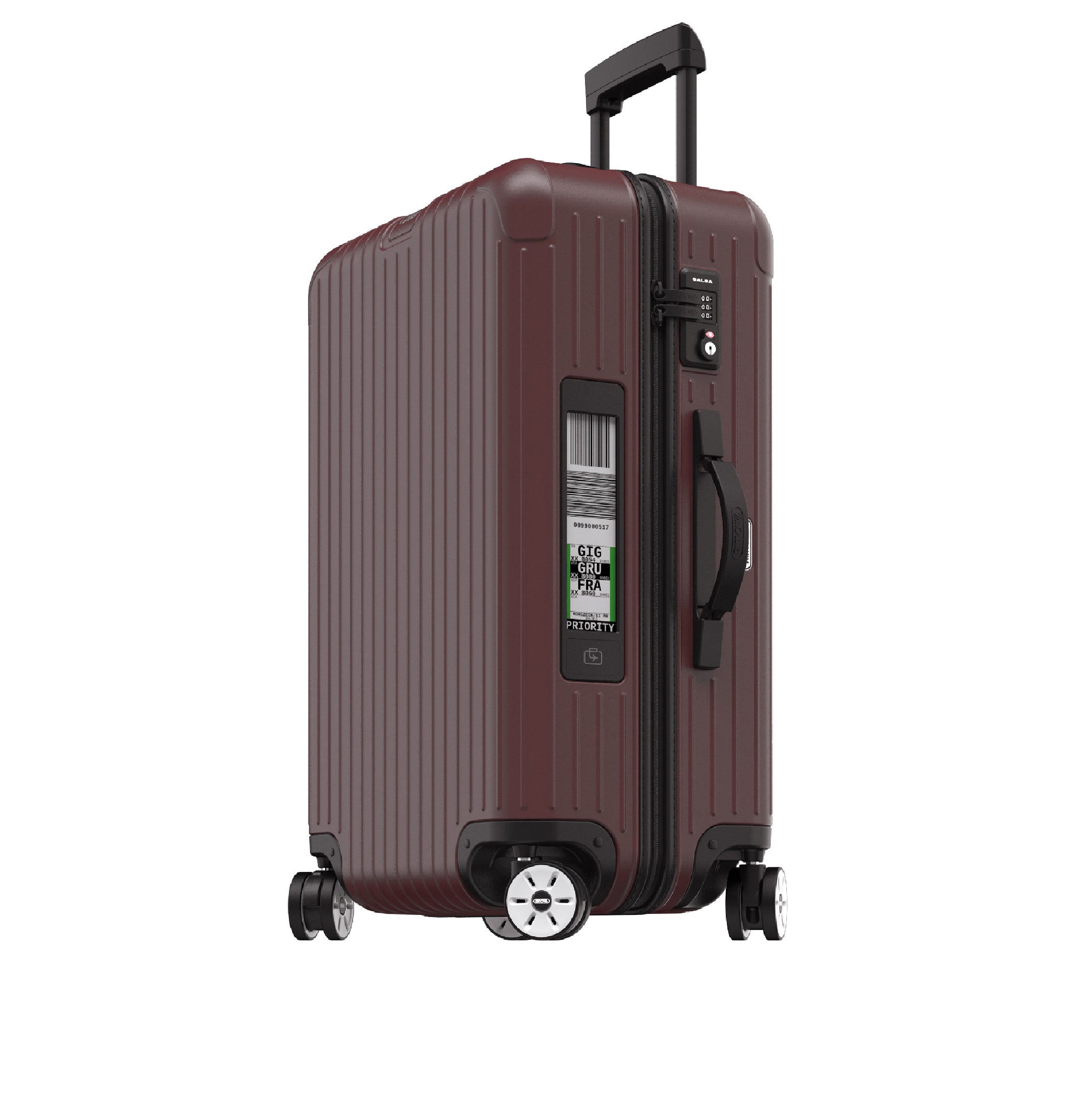 Since the company's founding in 1898, each RIMOWA suitcase has been assembled with the utmost care and precision. Every millimetre considered and coaxed to perfection by the hands of craftsmen who imbue not only their own expertise and experience, but also that of those who have come before them.

However, the over 90 step process has not remained static over the past 120 years. It has evolved, purposefully incorporating new ideas, new technology. At each production facility around the world, man works in harmony with machine. The deft elegance of the human hand enhanced by the rigour of modern technology.

This unique process, in which craftsmanship and heritage coexist immaculately with innovation, has held RIMOWA suitcases to the highest of standards. They have become a symbol of quality, one that is recognised by customers – both at home and in around 65 countries around the globe that RIMOWA is now sold in.
RIMOWA Electronic Tag

Travel means freedom. With RIMOWA Electronic Tag you will enjoy even greater freedom. Check-in your luggage from home, the hotel or on the go - it's your trip and your decision. The innovative link between suitcase and smartphone makes this possible.

Multi Wheel® System

The Multiwheel ® system guarantees effortless steering and manoeuvring on four quality wheels.

Flex-Divider® System

Perfect interior organization is provided by two individual adjustable Flex-Dividers, so that everything arrives in just the same way it was packed.

5 Year Warranty

Suitcase damage is an often unavoidable part of traveling, but RIMOWA makes it easy to handle with their 5 Year Warranty, which is included with each of their suitcases.
Shop by Collections
Best Sellers
Recognisably Different
Since the introduction of the original aluminium suitcase in 1937, RIMOWA has become synonymous with the iconic grooves that adorn each of our cases. This grooved pattern, derived from the aluminium used for the first commercial aircraft, has become a hallmark. It is also a hallmark of the purpose-driven customers. When a grooved RIMOWA suitcase is seen crisscrossing an airport concourse or travelling along a train platform, it signifies a considered, thoughtful approach to travel. A RIMOWA suitcase, however, is not dictated by its past. It is a work in progress, constantly evolving inside and out. The suitcases stem from a long line of innovators who have worked to improve every detail, even those that go unseen. Each advancement, from the signature Multiwheel to the introduction of resilient polycarbonate, has made RIMOWA suitcases lighter, stronger and easier to use.
The Luggage with the grooves
Each RIMOWA suitcase tells a story. They are a record of a unique personal journey, a trusted companion that is made by our hands but defined by those they travel with. Designed and engineered in Germany, our suitcases have been a record of our own journey. For the past 120 years, they have symbolised the archetypal suitcase, drawing a perfect balance between luxury and utility, form and function, craftsmanship and modern technology.